Agnantia Hotel Apartments and all of the houses around Fiscardo area in Kefalonia are preparing to welcome the 2016 Perseids meteor shower. From the 12th till the 24th of August, hopefully, we will have the chance to view this spectacular phenomenon at the summer sky of Kefalonia and of course, all of you around the world.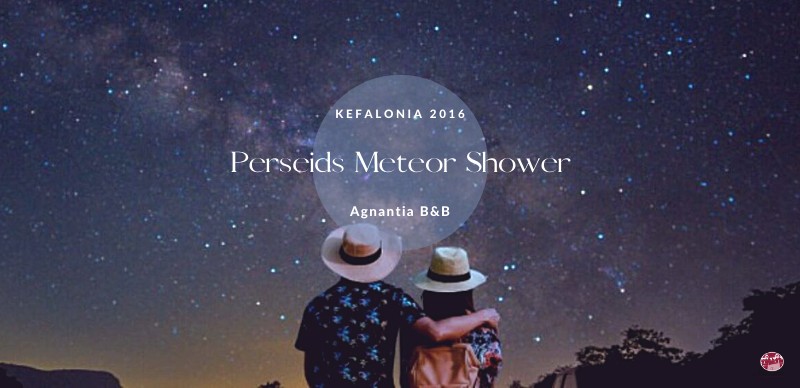 They say is no better time of year
to stay up late,
stare at shooting stars
and of course make wishes

The Perseid meteor shower is one of the brighter meteor showers of the year and takes place during the summer months (17/07 till 24/08). The phenomenon peak time is on the night of August 11 and early morning hours of August 12 and this year, astronomers are predicting a spectacular shower, with about 200 meteors per hour lighting up the night sky during the time of maximum activity.
How to Watch Meteor Showers
Check the weather: Meteors, or shooting stars, are easy to spot. All you need is clear skies and a pair of eyes.      -> Hopefully, clear sky these weeks above Agnantia!
 Get out of the city: The best place is the one that is far away from artificial lights. -> That is Tselentata village and Agnantia rooms' balconies!
 Prepare to wait: Star gazing is a waiting game, so get comfortable. -> …Make a wish and who knows…
If you can not find a place away from the city lights, send us your wishes! and we will be more than happy to whisper it when we will gaze a shooting star!