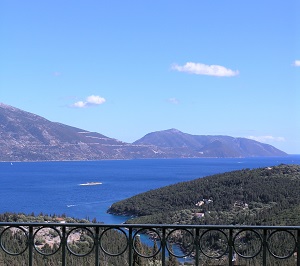 Agnantia is situated in the picturesque Tselentata settlement in Kefalonia, only 3 km from Fiscardo. The location is an ideal, green and quiet hideaway for all of you seeking a relaxing holiday escape yet wishing to enjoy the cosmopolitan vibes of Fiscardo.
The spot is also well-known for its breathtaking views of the Kefalonia-Ithaca Sea Canal. From your balcony you can enjoy enchanting views of the entire island of Ithaca, the coastal cypress forest of North Kefalonia (maybe one of the most beautiful forests in Greece), secluded bays, the small and pristine Daskalio Island and, of course, a fascinating spot of yacht-watching.
Agnantia means to observe, to look at something beautiful from a distance or a great height. Myra Sarris, the owner of Agnantia, came across the name – and those of the rooms (including "Heliophotos", "Photopereichyto" and "Anemarpasto") when she was reading Homer's "Iliad" and "Odyssey" in a modern Greek translation by the great Nikos Kazantzakis.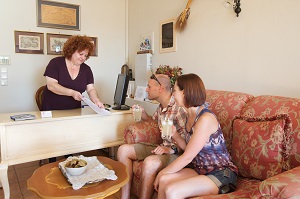 It was in 1980 that Myra first visited Tselentata, a village full of vibrant colour and a refined atmosphere. There she found the half-destroyed family house of her grandfather, Nikos Tselentis (the cistern, the small bitter orange tree and the old olive tree remain unchanged from then). She dreamed of creating tasteful, cosy holiday accommodation with a personal touch, offering a level of hospitality that she herself would expect.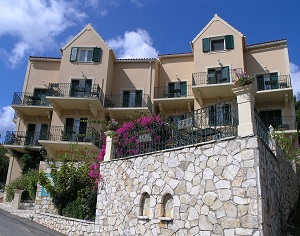 In the summer of 1996, Agnantia opened its doors as the first boutique hotel in Fiscardo, and was soon setting new standards for Kefalonia as a whole.
The building's Ionian architecture and stone patios, with the old cistern and bougainvillea, the ornate railings that adorn every balcony and the hillside position looking out over the Ionian, create the atmosphere of an old aristocratic residence.
Enjoy twelve atmospheric
apartments and suites
in shades of olive, bright peach and sky blue, each individually decorated down to the smallest detail in line with the personal taste of the owners.
The apartments and suites are on three levels: the Junior and Master Suites on the second floor, the Superior Apartments on the first floor and the Standard Apartments on the ground floor with their stone patios, all with a unique view.
The suites have seven-metre-high wooden ceilings and hand-crafted iron beds with or without a canopy, designed by Myra. The sophisticated style, romantic touches, wooden Venetian furniture, wall cabinets with wine glasses, elegant Laura Ashley fixtures, superior Coco Mat mattresses and pillows, and Korres natural beauty products, make for perfect hospitality with modern amenities.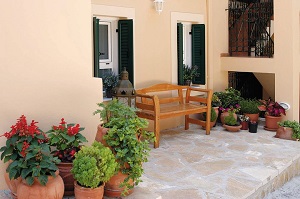 On your arrival, you will be greeted by a warm smile, a glass of homemade lemonade and a plate of homemade cookies. Each day begins with Myra's traditional Greek breakfast and a chat beneath the fragrant herbs and flowers on the stone terrace.
Our helpful little guidebook will direct you to the best parts of Kefalonia. Our own favourite spots and the experiences of our guests have been collected together to give you quick and straightforward answers to questions such as: What are the best sights of Kefalonia and when are they open? Which beaches are worth visiting? and Which taverna should I go to if I want to try traditional dishes alongside the locals?
At the end of the day, come back to the tranquillity of Agnantia to experience the most important comforts of the summer: an invigorating shower, a stylish apartment and relaxation. Come to the bar at Agnantia and let us tempt you with local wines and spirits, famous cocktails, Mediterranean meals, healthy desserts (yes, really!) and delicious meze to accompany your tsipouro or ouzo. Sit on the terrace and listen to favourite Greek and foreign jazz, soul, classic rock, ballads and classical music.

"Paradiso"
Fabio C , Italy, 2013 – Trip Advisor review
"I hope you open other Agnantias all over the world"
Maria Clara Mattos do Nascimento, Brazil, 2013 – Agnantia's Guest Book review
"Want to come back"
Alex_Kiev, Russia, 2012 – Trip Advisor review
"Great family hotel and pet friendly"
Ioanna T, Greece, 2013 – Trip Advisor review
"Une petite perle à Fiscardo"
Joyeuse_joyeux, France, 2012 – Trip Advisor review
"there is a different pie every day"
Ρanger, China , 2013 – Agnantia's Guest Book review
"Thank you and your staff for a very pleasant stay"
David & Sandra, U.K., 1999 – Agnantia's Guest Book review
"Agnantia – thank you for the magic"
Rigas, New York, 2006 – Trip Advisor review
"Quiet, beautiful, private and perfect!"
Zeldakvinne, Norway, 2011 – Trip Advisor review
"Did not want to leave!"
F.L., South Africa ,2011 – Trip Advisor review
"We had an excellent holiday"
Benno & Silvia, Holland, 2008 – Agnantia's Guest Book review
"your great hospitality made everything just perfect"
Orbachs, Israel , 2011 – Agnantia's Guest Book review
All this, together with the discreet friendliness and personal attention of the owners, ensuring superb hospitality in all areas, gives Agnantia its unique character. Agnantia, on the island of Kefalonia, is a favourite destination for experienced travellers from all over the world.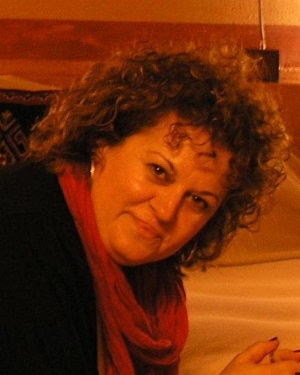 My dear Guests,
I was born in Heraklion on the island of Crete, where I lived for 13 years. Because of my father's military career, I also lived in Chania, Crete, Patras in the Peloponnese and in Athens. I benefited from a warm and supporting family and I am grateful for that.
I worked as a jewelry dealer, earthenware painter and I had a successful partnership with a consulting office for 10 years, until I decided to become involved with the hospitality industry. I am, one could say, a self-educated hostess.
I have two amazing children; Marina was born in 1985 and Nicolas in 1994. Following her studies at the Economics University of Piraeus and her MSc at Glasgow's Strathclyde University in international Marketing, Marina contributes to Agnantia with her knowledge. Nikos studies at the Department of Mechanical Engineering Aeronautics, in Patras.
My life revolves around my two beloved children, Marina and Nikos, my two male pet cats, Bono and Yugi, my job and my hobbies such as painting, reading, volunteering for stray dogs and cats and updating from weblogs.
Agnantia was a great dream of me as the idea of communicating with and hosting people was a life wish. I am blessed, firstly with my lovely family and secondly with my job which I love and relish. My philosophy is: every guest who chooses Agnantia is an honor for me. Therefore my duty is to provide all that constitutes an unforgettable summer holiday.
I love to bake cakes, Greek pies, jams, biscuits and generally to cook homemade treats for my guests. Marina loves to collect special information on the area and Kefalonia and we feel so happy when guests find these useful. We'll be very happy to offer you our hospitality!
Everything happens for a reason…
Myra Sarris