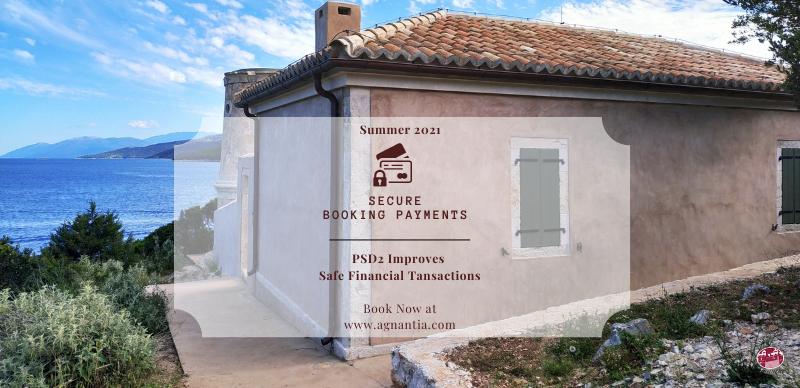 Agnantia B&B has now updated its procedure for online booking payments in order to fully comply with the new European Payment Services Directive (PSD2) and GDPR regulations.
PSD2 legislation reduces fraud and ensures safe online payments

SCA (Stronger Customer Authentication), a part of PSD2 legislation obliges all companies to establish thorough authentication procedures on transactions with their customers, protect customer's data and gain access only with their consent.
Therefore next time you will make a reservation with us through our booking engine and before you complete the financial transaction:
You will be transferred to your bank's online environment in order to approve and authenticate the upcoming transaction.
A verification code will be sent to you from your bank. This is just a quick check from your bank to ensure that you are the rightful card owner and you wish to proceed with the payment.
After entering the verification code, the payment will be successfully completed and a confirmation email regarding your reservation will be sent to you.