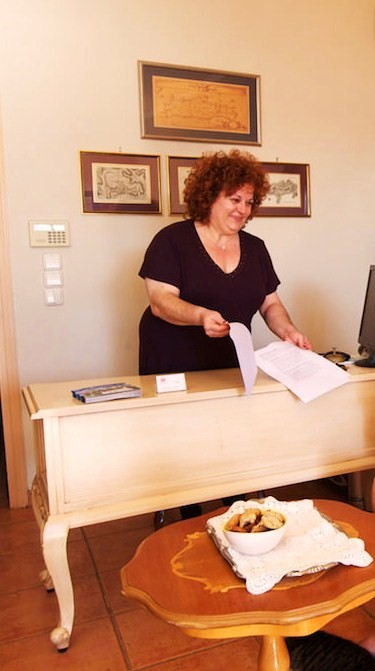 My dear Guests,
I would like to welcome you to Agnantia, a summer retreat truly, yours. We are always to offer you our hospitality!
Agnantia was a great dream of me as the idea of communicating with and hosting people was a life wish. My philosophy is: every guest who chooses Agnantia is an honor for me. Therefore my duty is to provide all that constitutes an unforgettable summer holiday.
I love to bake cakes, Greek pies, jams, biscuits and generally to cook homemade treats for my guests. Marina loves to collect special information on the area and Kefalonia and we feel so happy when guests find these useful.
Go along the story to find out how it was all started…
I was born in Heraklion on the island of Crete, where I lived for 13 years. Because of my father's military career, I also lived in Chania, Crete, Patras in the Peloponnese and in Athens. I benefited from a warm and supporting family and I am grateful for that.
I worked as a jewelry dealer, earthenware painter and I had a successful partnership with a consulting office for 10 years, until I decided to become involved with the hospitality industry. I am, one could say, a self-educated hostess.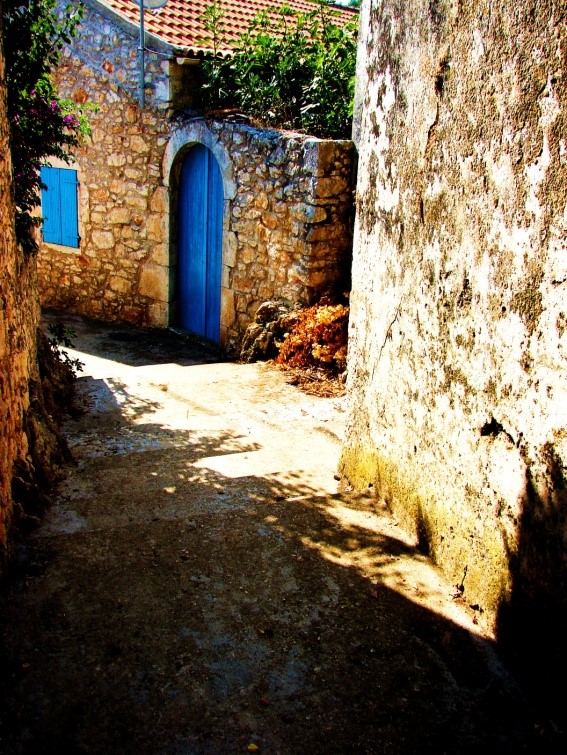 It was in 1980 when I first visited Tselentata, a village full of vibrant colour and a refined atmosphere. There I found the half-destroyed family house of our grandfather, Nikos Tselentis (the cistern, the small bitter orange tree and the old olive tree remain unchanged from then). I dreamed of creating tasteful, cosy holiday accommodation with a personal touch, offering a level of hospitality that I myself would expect.
In the summer of 1996, Agnantia opened its doors as the first boutique hotel in Fiscardo, and was soon setting new standards for Kefalonia as a whole.
The building's Ionian architecture and stone patios, with the old cistern and bougainvillea, the ornate railings that adorn every balcony and the hillside position looking out over the Ionian, create the atmosphere of an old aristocratic residence.
In the meanwhile life continued…
My daughter, Marina, was born in 1985 and my son, Nicolas, in 1994. Following her studies at the Economics University of Piraeus and her MSc at Glasgow's Strathclyde University in international Marketing, Marina contributes to Agnantia with her knowledge. Nikos studies at the Department of Mechanical Engineering Aeronautics, in Patras.
My life revolves around my two beloved children, Marina and Nikos, my two male pet cats, Bono and Yugi, my job and my hobbies such as painting, reading, volunteering for stray dogs and cats and updating from weblogs. I am blessed, firstly with my lovely family and secondly with my job which I love and relish.
So, at the end, I truly believe: Everything happens for a reason…
Myra Sarris